The DocuNECT Discovery as a Service (DDaaS) provides the ability to add the full-capabilities of the DocuNECT Discovery module to your business applications.
Design Your DocuNECT Lifecycle Application
As part of the service implementation, a cloud based instance of DocuNECT will be made available where Lifecycle applications can be designed and tested that govern the rules for document processing, classification, data extraction and data distribution.
Integrate into Your Business Application or Process
If you are integrating the platform into a business application then the DocuNECT Web API can be used for the following.
Upload documents to the lifecycle application for processing
Monitor the progress of the progress of the processing
Access the Data and Documents once the processing has completed
Documents can also be submitted to the lifecycle application via a secure FTP and depending on how the lifecycle application is configured the results can also be retrieved from a secure FTP or by accessing the application itself.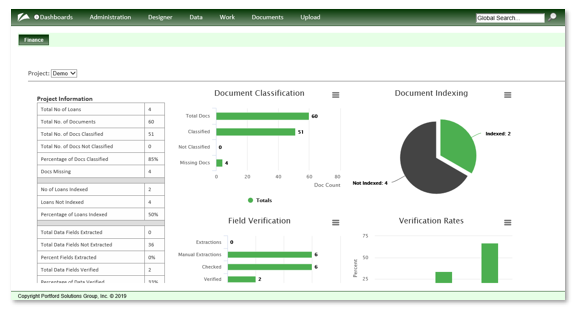 "We use DocuNECT's Discovery module to automatically identify different types of loan documents to increase the efficiency of our capture and indexing process. The web-based interface and routing functionality means that we can easily get the right users involved in the review process."
Loan Servicing Officer – Mortgage Company